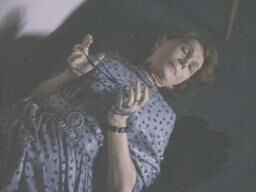 Katherine Helmond (1929 - 2019)
Shadey (1985) [Lady Constance Landau]: My memory of this movie is vague, but I believe she was bludgeoned to death by Patrick Macnee.
Lady in White (1988) [Amanda]: Garroted by Len Cariou; during the struggle, they knock over some candles, burning the house down. (Thanks to PortsGuy and Shadrach)
The Spy Within (The Flight of the Dove) (1994) [Dr. Pamela Schilling]: Throat slit (off-screen) by an assassin in her office; her body is shown afterwards (with her hands posed in a cat's-cradle) when Scott Glenn and Theresa Russell discover her.
The Perfect Nanny (2000) [Mrs. McBride]: Stabbed to death by her daughter (Tracy Nelson). (Thanks to Dick Hertz)
The Legend of Lizzie Borden (1975 TV) [Emma Borden]: Dies (off-screen) of unspecified causes in 1927, nine days after the death of her sister (Elizabeth Montgomery). Some on-screen text at the end of the film informs us of her death.
Ms. Scrooge (1997 TV) [Maude Marley]: Presumably dies of natural causes several years before the story begins, and appears as a ghost to Cicely Tyson. (I haven't seen this movie, but it is a gender-reversed version of A Christmas Carol.)
side note: it's mentioned in the not-yet filmed Who's the Boss? revival , her character from the 1984-92 series will have passed away.
Community content is available under
CC-BY-SA
unless otherwise noted.