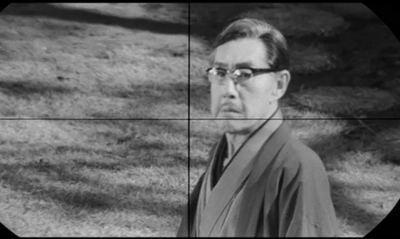 Kanjuro Arashi (1903 - 1980)
Film Deaths
Edit
Abashiri Prison 3 (Abashiri bangaichi: Bokyo hen) (1965) [Oyubun] Stabbed in the stomach with a sword by Tôru Abe.
Blood of Revenge (Meiji Kyokakuden: Sandai Shumei) (1965) [Emoto] Stabbed to death by rival gangsters. 
A Colt is my Passport (Koruto wa ore no pasupooto) (1967) [Shimazu]: Sniped/shot by Jô Shishido.
Red Peony Gambler 3: The Flower Card Game (Hibotan bakuto: hanafuda shobu) (1969) [Teijiro Sugiyama] Stabbed to death by Ken Takakura
Zatoichi Meets Yojimbo (Zatôichi to Yôjinbô) (1970) [Hyoroku]: Shot with a hidden pistol by Shin Kishida. 
Female Yakuza Tale: Inquistion and Torture (Yasagure anego den: sokatsu rinchi) (1973) [Seizô Ôgi] Dies sometime before the story begins. He is only shown in flashbacks as well as his picture on his memorial.
Connections
Edit
Community content is available under
CC-BY-SA
unless otherwise noted.