John Snyder (1950 - )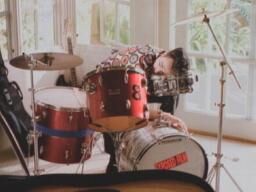 Ghost in the Shell Stand Alone Complex 2nd GIG: IN: Return to Patriotism - Endless Gig (2006; anime) [Kazundo Gouda]: Shot several times in the head by Motoko Kusanagi (Mary Elizabeth McGlynn) as she exits an elevator with Batou (Richard Epcar).
Code Geass: Nunnally Held Hostage (2008; anime) [Prime Minister Genbu Kururugi]: Died before the events of the series. It was revealed, when Mao (Ezra Weisz) probes the mind of Suzaku Kururugi (Yuri Lowenthal), that Suzaku himself killed Genbu due to the latter wanting to resist the Britannian invasion. When Genbu remained adamant in resisting the Britannians, Suzaku takes a knife and stabs Genbu in the stomach, killing him almost instantly.
Mobile Suit Gundam Iron-Blooded Orphans: Their Place (2018; anime) [Nobliss Gordon]: Shot dead by Ride Mass (Amanda Céline Miller) while on a toilet as revenge for the death of Orga (Johnny Yong Bosch).
Community content is available under
CC-BY-SA
unless otherwise noted.