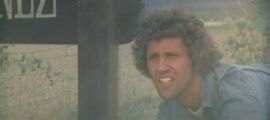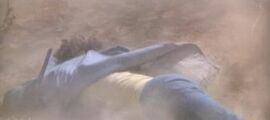 John Rubinstein (1946 - )
The Car (1977) [John Morris]: Run over by the driverless car while he's sitting by the side of the road, as R.G. Armstrong looks on in shock.
In Search of the Historic Jesus (1979) [Jesus]: Executed by crucifixion (I haven't seen this, so I don't know whether or not it actually depicts the Crucifixion and Resurrection).
Nano Breaker (2005) [General Raymond]: Slashed repeatedly by Jake (Crispin Freeman) during their climactic duel, causing his golden Orgamech armor to combust, incinerating him entirely.
Son of Arthur Rubinstein (pianist)
Ex-Mr. Judi West
Ex-Mr. Jane Lanier
Father of Michael Weston
Community content is available under
CC-BY-SA
unless otherwise noted.