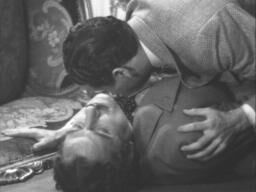 John Miljan (1892 - 1960)
The Unholy Night (The Green Ghost) (1929) [Major Authur Mallory]: Commits suicide by stabbing himself (off-camera after stabbing Dorothy Sebastian when the lights go out during a seance. We see the body fall when the lights come back on.
Belle of the Nineties (1934) [Ace Lamont]: Beaten to death (with a single blow to the face) by Roger Pryor after Roger catches John preparing to set the theatre on fire. His body is shown again when Mae West comes in and discovers him.
The Plainsman (1936) [General George Armstrong Custer]: Killed (off-screen) in the battle with Sioux and Cheyenne warriors. (The Battle of Little Big Horn in not actually depicted, but only described when Anthony Quinn reports his vision of it.)
Miracle Money (1938) [Dr. Jones]: Executed off-screen (exact method unknown). The movie goes from a scene of John being arrested to a scene of the host/narrator reporting that John "paid with his life" for his crimes.
Fast and Furious (1939) [Eric Bartell]: Shot in the back (off-screen) by Allyn Joslyn in John's office; his body is shown afterwards when Franchot Tone and Lee Bowman discover him.
Community content is available under
CC-BY-SA
unless otherwise noted.