Wiki Targeted (Entertainment)
Play Sound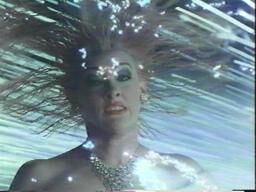 Joan Cusack (1962 - )
Addams Family Values (1993)

[

Debbie Jellinsky

]: Electrocuted (in a comically exaggerated fashion) when the Addams baby causes a short-circuit in the electric chairs she had rigged up for the rest of the Addams Family. She is reduced to a pile of ashes and credit cards.

Mars Needs Moms (2011; animated) [Mom]: Proviging the voice of a mother, she passes out and has a near death experience when she gives her helmet to Seth Dusky (Milo); she is later brought back to life when Dan Folger (George "Gribble" Ribble) gives her his mom's helmet.
Saturday Night Live (Nov. 9, 1985) [Yuppie]: In the "Where You're Going" commercial parody, she dies off-screen of unspecified circumstances, along with the other yuppies. They are seen burning in Hell. (Played for comic effect.)
Saturday Night Live (May 24, 1986) [Himself]: Burned to death, alongside most of the cast and crew, when Billy Martin douses the room with gasoline and lights it on fire before the good-nights. Everyone can be seen running and screaming around the smoky room as the credits roll in a cliff-hanger parody. They don't die on-screen, but their fates are clear. This lampoons the season 11's (1985-86) cast which was not well-received and criticized for not gelling together into a comedic ensemble. Only Jon Lovitz, Nora Dunn and Dennis Miller would make it back to the next season. (Played for comic effect.)
Sister of John Cusack, Ann Cusack, andSusie Cusack
Daughter of Dick Cusack
Community content is available under
CC-BY-SA
unless otherwise noted.