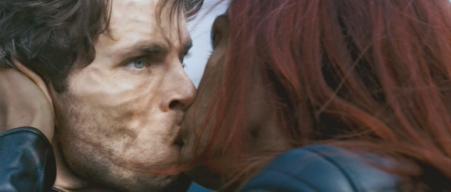 James Marsden (1973 - )
Film DeathsEdit
The Best of Me (2014) [Dawson Cole]: Bleeds to death after being shot in the chest by his father (Sean Bridgers) with a sniper rifle at a train crossroads, he dies whilst looking skyward, with his heart being donated to Michelle Monaghan's son (Ian Nelson), so she won't have to outlive another child.
Tour de Pharmacy (2017) [Rex Honeycomb]: Accidentally breaks his neck after hitting his head on a rock when Freddie Highmore tackles him off his bike.
TV DeathsEdit
Ambush in Waco: In the Line of Duty (1993 TV) [Steven Willis]: Shot to death by cult members at the Waco Compound when he and other agents are raiding it.
Bella Mafia (1997 TV) [Luka Corolla]: Stabbed by Nastassja Kinski. He dies while talking to her.
Dead to Me: You Have to Go (2019) [Steve Wood]: Bludgeoned to death with a toy bird (off-screen) by Christina Applegate. He is seen afterwards floating in the pool. His body is seen after Christina calls Linda Cardellini to the scene of the murder.
Noteworthy ConnectionsEdit