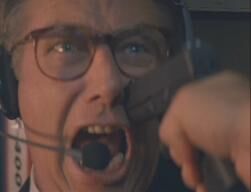 J.T. Walsh (1943 - 1998)
A Few Good Men (1992) [Lt. Col. Matthew Andrew Markinson]: Commits suicide (off-camera) by shooting himself in the mouth; the scene cuts away after he places the gun in his mouth.
Black Day Blue Night (1995) [Lt. John Quinn]: Shot in the stomach by Mia Sara after she first shoots him in the shoulder making him fall back into a pool.
Persons Unknown (1996) [Cake]: Shot to death by Joe Mantegna causing him to fall off a bridge (we only see Joe firing the gun).
Breakdown (1997) [Warren 'Red' Barr]: Crushed to death when Kathleen Quinlan dislodges the truck from the edge of the bridge, causing it to fall on him, after J.T. had fallen from the truck during a struggle with Kurt Russell.
Hidden Agenda (1998) [Jonathan Zanuck]: Killed at the end of a stuggle/shoot-out.
The Negotiator (1998) [Inspector Terence Niebaum]: Shot repeatedly in chest and stomach by either Tim Kelleher, Nestor Serrano or Leonard Thomas after he reveals they're corrupt; he dies as Samuel L. Jackson tries to save him. His body is later seen when shown to Kevin Spacey.
The X-Files: The List (1995) [Warden Leo Brodeur]: Killed when his car swerves into a tree when an undead Badja Djola grabs his face and neck/him from behind the back seat. His body is later seen as a fly settles on his face.
Gang in Blue (1996 TV) [Lt. William Eyler]: Shot repeatedly in the stomach and chest by Mario Van Peebles after Walsh shoots Josh Brolin (having been secretly allowed by one of his cohorts to grab said cops' gun).
Community content is available under
CC-BY-SA
unless otherwise noted.