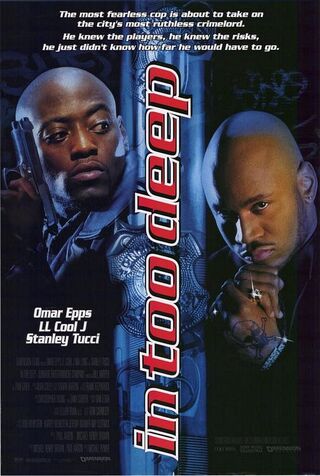 In Too Deep (1999)
Director: Michael Rymer
Rookie cop Jeffrey Cole (Omar Epps) is sent straight from graduating at the academy to going undercover infiltrating an illegal organization led by charismatic and elusive crime czar Dwayne Keith Gittens (LL Cool J) who is so respected and revered by those in his community and his criminal partners that he is known on the streets as "God". However Cole soon loses track of his dual identities as he becomes lost in Cincinnati's underworld and the statewide syndicate he's become a part of.
This movie was based on a book about the takedown of a Boston ganglord named Darryl Whiting but born Duane O. Gittings hence the nickname GOD. Jeffrey Coy's living children have not received any help or assistance since his death. Any proceeds received by his only surviving sibling as a result of Jeffrey's death (police retirement, movie, SSI, soundtrack, etc.), have not been seen by Jeffrey's children.
Male Deaths
Edit
Female Deaths
Edit
None known.
Community content is available under
CC-BY-SA
unless otherwise noted.