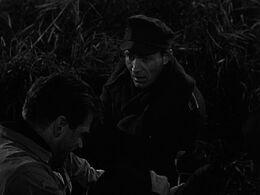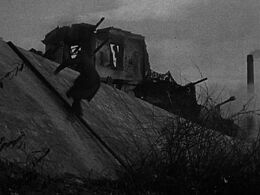 Hans Christian Blech (1915 - 1993)
The Scarlet Letter (1973) [Roger Chillingworth]: Dies of natural causes (it's implied that he simply lost the will to live after Lou Castel's death left him without a target for his malice).
Die Verfolgung und Ermordung Jean Paul Marats (The Persecution and Assassination of Jean-Paul Marat) (1967; TV movie) [Jean-Paul Marat]: Playing a mental patient portraying Jean-Paul Marat in a stage play, he is "stabbed" by Lieselotte Rau in the play-within-the-film performance. (See also Ian Richardson in the 1967 theatrical film version Marat/Sade.)
Community content is available under
CC-BY-SA
unless otherwise noted.