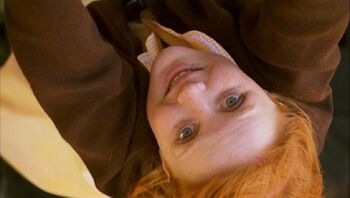 Francesca Miller (19?? -)
None known.
The Sarah Jane Adventures: Whatever Happened to Sarah Jane? (2007) [Young Andrea]: In the original timeline, she accidentally falls to her death from a pier, as Jessica Ashworth looks on helplessly. Her death is undone when Paul Marc Davis goes back in time and offers Francesca the choice to save herself by switching places with Jessica, as part of Paul's plan to remove Jessica's adult self (Elisabeth Sladen) from the timeline. She dies once again when the proper timeline is restored after her adult self (Jane Asher) takes back the agreement, sacrificing herself to bring Elisabeth back (thereby stopping a rapidly approaching meteor from striking the earth). (Thanks to Danny and Brian)
Community content is available under
CC-BY-SA
unless otherwise noted.