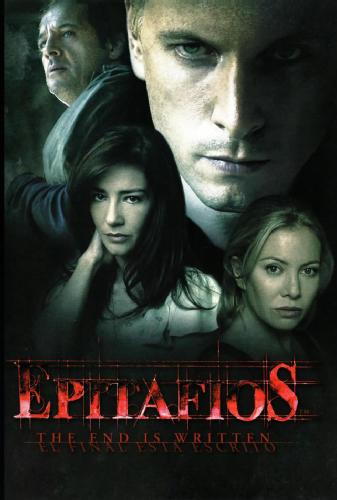 Epitafios (Tv series; 2004 - 2009)
(From Season 1): A teacher took as hostage 4 students so the school authorities would listen to his demands. Due to an accident, the 4 students died that night. 5 years later, the corpse of that teacher is found, along with 2 graves that bears the names of 3 people who were directly involved with the incident that night; focusing particulary on Laura Santini (a psychologist) and Renzo Marquez (a policeman that retired after the incident and now works as a taxi driver). Following the clues left in the crime scene, soon they realize that the person behind it has been planning a series of murders for the last 5 years, and that he intends to kill everyone who was involved with the school incident; leaving Laura and Renzo for the end.
Male Deaths
Edit
Female Deaths
Edit
Community content is available under
CC-BY-SA
unless otherwise noted.