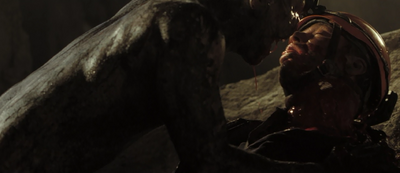 Douglas Hodge (1960 - )
Black Mirror: Black Museum (2017) [Rolo Haynes]: Poisoned by Letitia Wright as revenge for the exhibition and torture of Babs Olusanmokun; shortly before he succumbs to the effects of the poison and dies, Letitia is able to make a copy of Douglas' mind and patch it into Babs' hologram consciousness. She then uses the exhibit's electric chair to mercy-kill Babs and destroy the copy of Douglas. However, as per the rules of the Black Museum, she is also rewarded with a souvenir keychain duplicate of Douglas, ensuring that a copy of him still lives on - albeit trapped and condemned to perpetual agony.
Community content is available under
CC-BY-SA
unless otherwise noted.