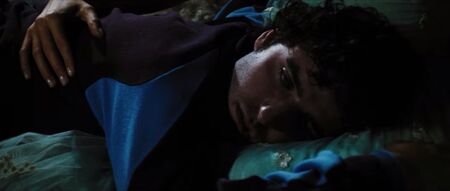 David Krumholtz (1978 - )
Addams Family Values (1993) [Joel Glicker]: Presumably dies (off-screen) of a heart attack from fright when Joan Cusack's hand suddenly reaches up from her grave and grabs his wrist, as Christina Ricci looks on smiling. It's not confirmed what happens to him, but considering Christina's earlier dialogue about scaring someone to death, his fate is strongly implied. (Played for comic effect.) (Thanks to Tommy)
The Mexican (2001) [Beck]: Shot in the head by a stray bullet fired in the air by random celebrators in the streets on its way back down. Brad Pitt then helps his body into the car, thinking he's merely passed out.
Community content is available under
CC-BY-SA
unless otherwise noted.