(3 intermediate revisions by one other user not shown)
Line 24:
Line 24:
 

[[Category:Deaths in the Disney universe]]

 

[[Category:Deaths in the Disney universe]]

 

[[Category:House M.D. cast members]]

 

[[Category:House M.D. cast members]]

 
+

[[Category:Cold Case Cast Members]]

 
+

[[Category:Married actors and actresses]]

 
+

[[Category:How I Met Your Mother cast members]]

 
+

[[Category:Without A Trace Cast Members]]

 
+

[[Category:Criminals]]
---
Latest revision as of 16:14, 12 June 2019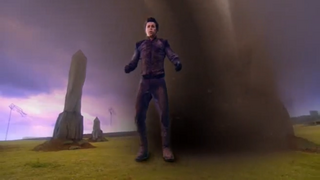 David Henrie (1989 - )
Wizards of Waverly Place: The Movie (2009) [Justin Rousseau]: After Selena Gomez accidentally wishes for their parents (David DeLuise and Maria Canals-Barrera) never met, David ceases to exist when time catches up to him. He is brought back into existence when Selena manages to undo her wish.
Community content is available under
CC-BY-SA
unless otherwise noted.