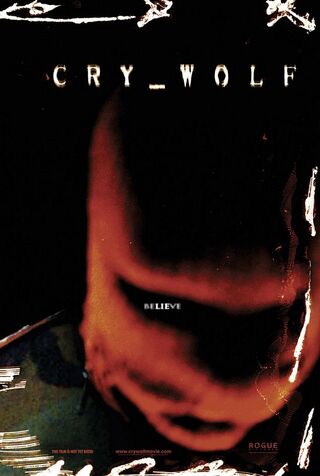 Cry Wolf (stylized as Cry_Wolf)
Directed by Jeff Wadlow
Written by Jeff Wadlow + Beau Bauman
Eight unsuspecting high school seniors at a posh boarding school, who delight themselves on playing games of lies, come face-to-face with terror and learn that nobody believes a liar - even when they're telling the truth.
Jeff Wadlow's directorial debut.
The first of three teenage slasher films Jared Padalecki starred in, including House of Wax (2005) and Friday the 13th (2009). In Friday the 13th his character survives; in House of Wax he serves as the theatrical version's first victim.
Jeff Wadlow's first teenage slasher film preceding Truth or Dare (2018), although this film features only two actual deaths; the rest like the seminal classic April Fool's Day (1986) are faked as part of an overall prank.
Both this film and Wadlow's 2018 feature Truth or Dare feature teenage college characters dying one by one after participating in a parlor game played in an abandoned chapel.
First of three teenage slasher films Julian Morris featured in, the second being Donkey Punch (2008) and the third being Sorority Row (2009); he dies in both other feature films.
The third horror film Lindy Booth features in, the first being slasher film classic Wrong Turn (2003) and the second being well received zombie horror remake Dawn of the Dead (2004).
Lindy Booth's first of two collaborations with director/writer Jeff Wadlow. The second being Kick-Ass 2 (2013).
Jared Padalecki and Sandra McCoy who star in the film as Tom and Mercedes respectively would go on to star alongside one another in the series Supernatural season three episode Bedtime Stories, where Padalecki's Sam kills her character, a crossroads demon.
Community content is available under
CC-BY-SA
unless otherwise noted.