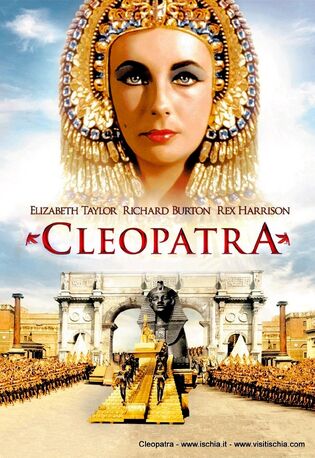 Cleopatra (1963)
Director: Joseph L. Mankiewicz
The story of Queen Cleopatra VII of Egypt who wants to stabilize her power by using the tensions in the Roman Empire. Caesar visits Egypt, has an affair with her, and returns to Rome. She bears his child and visits Rome to claim her place at Caesar's side. He is murdered before this can happen. She returns to Egypt leaving Rome in turmoil. Mark Antony follows her to Egypt and they fall in love. However, Octavian defeats Anthony in battle.
Male Deaths
Edit
Female Deaths
Edit
Community content is available under
CC-BY-SA
unless otherwise noted.