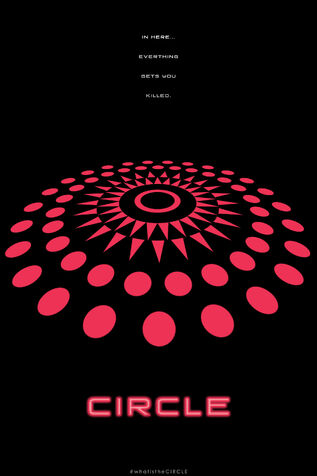 Circle (2015)
Directors: Aaron Hann and Mario Miscione
In a massive, mysterious chamber, fifty strangers awaken to find themselves trapped with no memory of how they got there. Every two minutes, one of them must die...executed by an electrical pulse generated from a source within the chamber. At first, the attacks seem random, but, soon the strangers realize that they, as a group, have the power to decide who will be the next to be killed: by the power of the vote. Mob mentality at its finest hour. A chance to control the machine. But how will they choose who deserves to die, and what happens when there's only one person left?
Community content is available under
CC-BY-SA
unless otherwise noted.