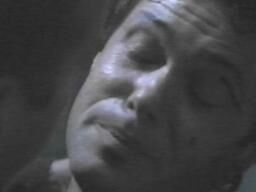 Carlos Bernard (1962 - )
Alien Raiders (2008) [Aaron Ritter]: Shot to death by Courtney Ford, at Carlos' own request, after he is mortally wounded by police gunfire while struggling with an alien parasite.
24: Day 5: 7:00 PM - 8:00 PM (2006) [Tony Almeida]: Is clinically dead after being stabbed in the chest with a syringe and injected with an overdose by Peter Weller, when Peter springs into action while Carlos stands over him with the syringe. Carlos dies shortly afterwards in Kiefer Sutherland's arms after Peter escapes. He is later revealed to have been revived by Peter Wingfield's men in the episode Day 7: 8:00am-9:00am.
The Orville: Identity, Pt. 2 (2019) [Captain Marcos]: Destroyed, along with the rest of his crew, on his spaceship by the robotic race after Seth MacFarlane tells Carlos a code-word that they're in trouble and Carlos needs to go get help.
Community content is available under
CC-BY-SA
unless otherwise noted.