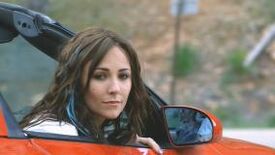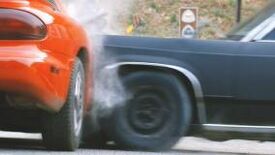 Briana Evigan (1986 - )
S. Darko (S. Darko: A Donnie Darko Tale) (2009) [Corey]: Killed in a car crash when another car collides with the car she's riding in, as Daveigh Chase looks on in horror. She is later brought back to life after James Lafferty manipulates the timeline, preventing her death from occurring.
The Devil's Carnival (2012) [Ms. Merrywood]: Shot to death in a shoot-out with police; she appears as a spirit in the afterlife throughout the movie. (Thanks to Tommy)
Rites of Passage (2012) [Penelope]: Impaled on glass after tripping through a window while running away from Wes Bentley. Her body is shown again when Ashley Hinshaw and Guy Burnet discover her.
Mine Games (The Evil Within) (2012) [Lyla]: Accidentally hit by a van being driven by Joseph Cross when Joseph swerves off the road to avoid hitting Ethan Peck. Due to her being trapped in a time loop, Briana's death first occurs off-screen when the Joseph's present self hits her future self and is revealed when her present self is hit by Joseph's past self as the loop continues to play out. Her present self later manages to survive her injuries long enough encounter her past incarnation, possibly undoing her death.
My Husband's Secret Wife (2018) [Melanie Jones]: Shot to death with her own gun by Josh Kelly after he convinces her to give him the weapon under the claim of using it to kill Helena Mattsson.
Fear Itself: New Year's Day (2008) [Helen]: Commits suicide by taking an overdose of pills and alcohol. It's initially suggested that she survived the suicide attempt, but it's later revealed that she actually did die and has been a zombie ever since. (Thanks to ND)
Community content is available under
CC-BY-SA
unless otherwise noted.