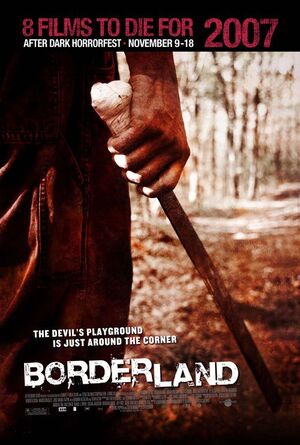 Borderland (2007)
A trio of recent Texas college grads, find themselves being targeted as potential human sacrifices after falling foul of a fanatical Myombe cult who wished to achieve a form of Nganga invisibility through blood sacrifices.
Loosely based on the true story of a Mexican Narco-cult nicknamed the Narco-satanists led by Adolfo de Jesús Constanzo and Sara Aldrete, who practiced human sacrifice with one of their most noted victims being Mark J. Kilroy a University of Texas junior, who was kidnapped and executed in the spring of 1989.

Community content is available under
CC-BY-SA
unless otherwise noted.