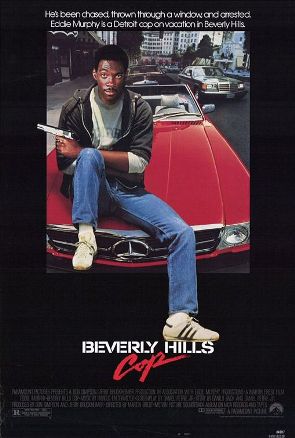 Beverly Hills Cop (1984)
Director: Martin Brest
After his childhood buddy (James Russo) is murdered while visiting Detroit, rebellious cop Axel Foley (Eddie Murphy) follows the leads to Beverly Hills, Calif., under the auspices of a vacation. He checks in with old friend Jenny Summers (Lisa Eilbacher) and starts to believe her boss, art dealer Victor Maitland (Steven Berkoff), might somehow be involved in the murder. However, Lt. Bogomil (Ronny Cox) of the Beverly Hills Police Department does not trust Foley, and hinders his search for evidence.
Male Deaths
Edit
Female Deaths
Edit
None.
Community content is available under
CC-BY-SA
unless otherwise noted.