Beirut (2018) also known as The Negotiator (European markets)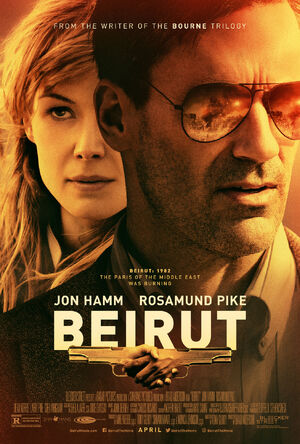 In 1972 U.S. diplomat in Lebanon Mason Skiles ([[]]) world comes crashing down when his Lebanese wife is killed during a botched kidnapping of his foster son Karim. A decade later he is dragged away from his self-employed labor arbitrator in New England to help negotiate the release of his old friend, CIA officer Cal Riley ([[]]) who is being held somewhere in Lebanon by his former adoptive child who demands the release of his brother Rami. But securing him is far from easy as no one is sure where Rami is being held and since he is linked to Munich massacre many organizations won't want this exchange to take place.
Community content is available under
CC-BY-SA
unless otherwise noted.