Battle: Los Angeles (2011)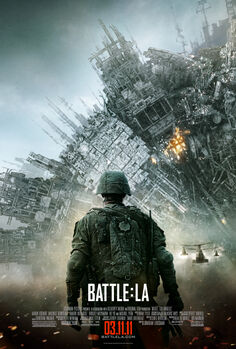 Director: Jonathan Liebesman
For many years, humans have reported various UFO sightings around the world, fueling speculation about the existence of life on other worlds. In 2011, mankind learns the truth the hard way when alien invaders attack. One by one, the world's great cities fall, leaving Los Angeles as the battleground for humanity's last stand. It's up to a Marine staff sergeant (Aaron Eckhart) and his platoon to draw a line in the sand against a powerful enemy unlike any previously encountered.
Community content is available under
CC-BY-SA
unless otherwise noted.