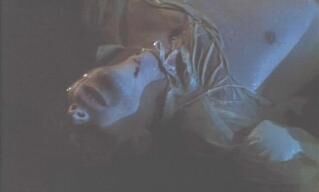 Anthony Higgins (1947 - )
a.k.a. Anthony Corlan
Voyage of the Damned (1976) [Seaman Berg]: Beaten to death, then thrown overboard, by a group of Nazi-sympathizer crewmen after Anthony stands up to Helmut Griem. We only see the start of the beating, followed a few scenes later by a distant shot of his body going overboard.
The Draughtsman's Contract (1982) [Mr. Neville]: Beaten to death by a group of noblemen in the garden at night.
Nostradamus (1994) [King Henry II]: Stabbed in the face with a lance during a joust. (Anthony's face is completely covered by his helmet during this scene.)
Darling of the Gods (1989 TV) [Laurence Olivier]: Dies (off-screen) from renal failure on July 11th, 1989 (the very year that this TV film was made). His death is reported on the on screen text at the end of the film.
Community content is available under
CC-BY-SA
unless otherwise noted.