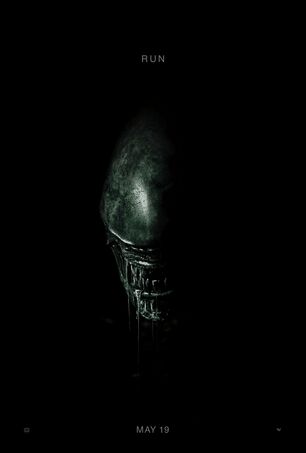 Alien: Covenant (2017)
Director: Ridley Scott
The crew of a colony ship, bound for a remote planet, discover an uncharted paradise with a threat beyond their imagination, and must attempt a harrowing escape.
Male Deaths
Edit
Female Deaths
Edit
Originally intended to use the title "Alien: Paradise Lost".
For the first time since Alien³ (1992), an alien's point of view is shown. However, in this film we see the alien's visual spectrum.
James Franco as Captain Jacob Branson, husband of Daniels. He appears in several deleted scenes, but his screen time in the film itself was cut down to a cameo.
Danny McBride said he was pleasantly surprised to be cast against type in a mostly straight role, since he figured as a comedian he would be cast as an obnoxious "asshole" who would be killed early in the movie.
On November 27, 2015, director Ridley Scott announced that this film would be the second (following Prometheus (2012) in a new Alien trilogy that will take place closer to, and lead up to, the original Alien (1979) film. He later suggested that there may even be a fourth prequel film. However, the future of the franchise became uncertain after the purchase of 20th Century Fox by Disney in December 2017. The next film, tentatively titled 'Alien: Awakening', was set to enter preproduction that same month, but according to some sources, the project has been shelved indefinitely. The commercial underperformance of Alien: Covenant as well as its its lukewarm reception by fans were named as reasons, although no official statements were made by Disney. Scott himself, however, maintains that the project is still alive and he fully intends to finish the trilogy.
Community content is available under
CC-BY-SA
unless otherwise noted.