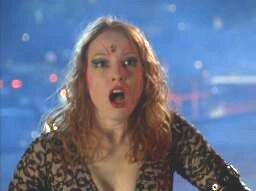 Alicia Witt (1975 - )
Fun (1994) [Bonnie]: Commits suicide by jumping from the roof of a building.
Cecil B. Demented (2000) [Cherish]: Shot in the head by police while she's making love with Stephen Dorff on a rooftop.
I Care a Lot (2021) [Dr. Karen Amos]: Murdered off-screen by Peter Dinklage's henchmen. Her death is revealed when Rosamund Pike sees a news report about it on television.
The Exorcist: Help Me (2017) [Nikki Kim]: Drowns herself as her husband (John Cho) watches in horror; her body is shown after being removed from the water. Her identity is later assumed by a demon that appears before John. (Alicia's death is first revealed in the episode Safe as Houses, but her actual death scene occurs in this episode.)
Community content is available under
CC-BY-SA
unless otherwise noted.