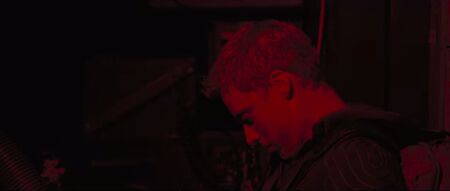 Alan Tudyk (1971 - )
Ice Age (2002; animated) [Dab]: Providing the voice of a Dodo bird, he falls inside a smouldering pit in front of four other Dodo birds. (Played for comic effect).
Serenity (2005) [Hoban 'Wash' Washburne]: Impaled by one of the Reavers' spears that crashes through the cockpit window of the ship.
Wreck-It Ralph (2012; animated) [King Candy/Turbo]: Providing the voice of a video game character, Alan is burned when he uncontrollably flies into the bright light of a molten lava beacon set off by John C. Reilly, having partially mutated into a bug.
Tell (2014) [Morton]: Shot in the head with a concealed gun by Milo Ventimiglia.
Rogue One (2016) [K-2SO]: Providing the motion capture of a droid, Alan is destroyed when he is shot repeatedly by Stormtroopers as he tries to hold them off. He dies after talking to Felicity Jones and Diego Luna in the speaker.
Doom Patrol: Penultimate Patrol (2019) [Mr. Nobody]: Disintegrated by Joivan Wade's arm cannon; this is later revealed to be an illusion created by Alan to trick Timothy Dalton and his team and he survives the episode in reality.
Harley Quinn: The Runaway Bachelor (2020) [Condiment King/Clayface]: Eaten alive by Frank the Plant (J.B. Smoove). "Clayface" survives the episode.
Injustice: Gods Among Us (2013) [Green Arrow]: "Injustice Green Arrow" dies sometime before the events of the game, he is mention briefly by Kevin Conroy. "Prime Green Arrow" survives the game.
Community content is available under
CC-BY-SA
unless otherwise noted.