Akira Shioji  (1928 - 1994)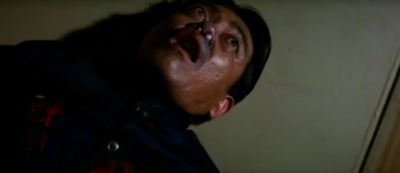 Film Deaths
Edit
13 Assassins (Jûsan-nin no shikaku) (1963) [Horii]: Stabbed to death by Ryôhei Uchida.
Seven Gamblers (Bakuto Shinichi-nin)' '(1966) [Yakuza] Has a blade thrown into his chest by Kôji Tsuruta.
Chivalrous Geisha (Nihon jokyo-den: kyokaku geisha) (1969) [Yakuzai] Sliced with a sword by Ken Takakura . 
Red Peony Gambler 3: The Flower Card Game (Hibotan bakuto: hanafuda shobu) (1969) [Igarashi] Stabbed to death by yakuza. 
Yakuza's Tale (Tosei-nin Retsuden) (1969) [Low Level Yakuza]: Stabbed to death by Ken Takakura . 
The Wicked Priest: Ballad of Death (Gokuaku bozu hitokiri kazou uta) (1970) [Henchman]: Stabbed in the stomach with a sword by Asao Koike.
Okoma: The Orphan Gambler (Onna toseinin) (1971) [Gangster]: Stabbed with a sword by Kôji Tsuruta
Red Peony Gambler 8: Execution of Duty (Hibotan bakuto: Jinji tooshimasu) (1972) [Gangster] Stabbed to death by Sumiko Fuji.
Withered Tree 2 (Kogarashi Monjiro: Kakawari gozansen) (1972) [Attacker]: Sliced with a sword by Bunta Sugawara .
Three Lakes Prison (San ike kangoku: Kyo aku han) (1973) [Prisoner] Shot to death by guards. 
The Rapacious Prisoner (Escaped Murderer from Hiroshima Prison) (Datsugoku Hiroshima satsujinshu)''''(1974) [Home Owner] Shot to death by Hiroki Matsukata.
The Street Fighter (Gekitotsu! Satsujin ken) (1974) [Liang Dong-Yi]: Shot to death for failing in his mission.
The Streetfighter's Last Revenge(Gyakushu! Satsujin ken) (1974) [Gô Ôwada] Neck crushed by Sonny Chiba.
Legend of the Eight Samurai (Satomi hakken-den) (1983) [Genjin]: After being shot, drops dynamite causing him to explode.
Television Deaths
Edit
Kamen Rider Super-1: Immortal Emperor Terror Macro's True Idenity? [Emperor Terror Macro AKA Kaiser Crow]: Destroyed by Kamen Rider Super-1's Super Rider Moon Surface Kick.
Connections
Edit
Community content is available under
CC-BY-SA
unless otherwise noted.