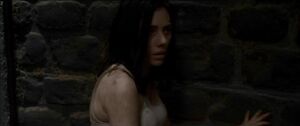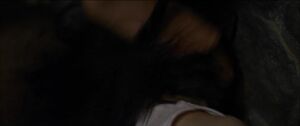 Adrienne Wilkinson (1977 - )
Raze (2013) [Nancy]: Skull crushed when Allene Quincy repeatedly stomps on Adrienne's head at the end of a death-match fight.
Star Wars: The Clone Wars: Altar of Mortis (2011; animated) [The Daughter]: Stabbed in the back by her brother (voiced by Sam Witwer), when she jumped in between him and her father (voiced by Lloyd Sherr) in order to stop her brother from killing her father. She then have Anakin Skywalker (voiced by Matt Lanter) drained her remaining life force to resurrect Ahsoka Tano (voiced by Ashley Eckstein).
Alpha Protocol (2010) [Mina Tang]: Shot in the chest by Josh Gilman when it's revealed she is a spy for the NSA in making Josh go rogue from Alpha Protocol. Adrienne's survival is done by player choice.
Community content is available under
CC-BY-SA
unless otherwise noted.